一心舘
手作りの温もりと懐しさを感じる宿です。やさしい光の館内は、手作りの工芸品やオブジェ、モダン民芸家具のある居心地の良い空間です。女性には250種類から選べる彩り浴衣の貸し出しがあります。地元食材や調理法にこだわった創作郷土料理を、足が楽なゆったりとしたテーブル席の『たたみダイニング』でお召し上がり頂きます。
温泉クアハウスや渓流沿いの露天風貸切風呂、露天立湯で癒しのひとときをお過ごしくださいませ。
kinugawa spa area
Kinugawa Onsen Waterfall 542-3
JP
[Use of public transportation]
● Tobu Kinugawa Line Kinugawa Onsen Station → About 20 minutes on foot or about 5 minutes by taxi ● Tobu Kinugawa Line Kinugawa Onsen Station → Dial bus About 10 minutes to each inn Get off at Isshinkan ● JR Tohoku Shinkansen Utsunomiya Station → About 40 to JR Nikko Nikko Get off at Imaichi Station → About 30 minutes by taxi

[Car use]
● Nikko Utsunomiya Road Imaichi IC, National Route 121, about 14km, about 20 minutes Target: Kurogane Bridge ● Tohoku Expressway Yaita IC, National Route 461, about 21km, about 30 minutes, and National Route 121, about 7km, about 10 minutes
Guest room
手作りの寝装や小物に包まれて、ほっと安らぎの時をお過ごしいただける居心地のいいお部屋です。
Restaurant / meal
大正11年に料亭として創業した一心舘が、日光と鬼怒川をテーマにこだわって作る創作郷土料理です。
Bath / hot spring
一心舘の温泉は、鬼怒川では珍しい自家源泉100%。温泉クアハウスのすべての浴槽や貸切風呂はもちろん、室内プールにも贅沢に温泉を使っています。
お風呂の種類が多いクアハウスは、健康作りにもお役立てください。
Amenities / Facilities / Services
Amenities
・ Toothpaste set ・ Bath towel ・ Bath towel ・ Shampoo ・ Rinse ・ Hair treatment ・ Medicinal hand soap ・ Toner ・ Dryer ・ Yukata ・ Refrigerator (with freezer) ・ Shower toilet
the Internet
Free WiFi is available in the lobby. We do not rent out personal computers.
Shop
We have a wide range of products, from souvenir sweets to crafts made by local artists.
Table tennis
Usage fee: 600 yen / 30 minutes Extension 400 yen / 30 minutes (including racket and ping-pong ball rental)
* Please apply at the front desk.
Hot spring pool
It is a pool that luxuriously uses 100% privately-sourced hot springs. (Please bring a swimsuit at about 30 ℃)
relaxation
Relax with an esthetic / oil massage.
Machine gym
Please use it for health promotion such as treadmill, exercise bike, compound machine, dynamic visual acuity check, body balance check, skin age measurement.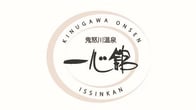 Contact
Japanese / English (WEB only)
Inquiry time: From 9:00 to 21:00
Official HP